What Are The Differences Between LR44 Battery And Silver-Oxide Batteries
If you have a small portable device or gadget such as a watch, toys, calculators, electronic car keys, or laser pointers, they most likely have an LR44 battery. This type of battery is single cell found in alkaline or silver-oxide chemistry composition. This battery is non-rechargeable. LR44 battery equivalent include G13, AG13, A76, LR1154, L1154, 157, among many others.
LR44 alkaline batteries are also replaceable by silver-oxide batteries. You will find the silver-oxide batteries in watches as well as other devices. The equivalent batteries for silver-oxide batteries are SR44, SR44SW, SR44W, 357, 303, and SB-B9. In as much as alkaline LR44 can be replaced with silver-oxide SR44, they have significant differences. These differences include:
Alkaline LR44 have 1.5 volts as the nominal voltage, whereas silver-oxide SR44 nominal voltage is 1.55 V.
The voltage of LR44 is continually dropping, whereas the silver-oxide SR44 is constant and only reduces when almost discharged.
Alkaline LR44 batteries have a capacity of around 110 mAh, and silver-oxide SR44 batteries' capacity exceeds 165-170 mAh range.
Alkaline batteries come at a lower cost when compared to silver-oxide batteries.
Silver-oxide batteries' shelf life is longer than alkaline batteries.
You may still be torn on which type of battery that you can consider with the differences that we have highlighted above. For general use, be it in your toys, remote or calculator, you can use LR44 alkaline batteries. This is because they come at a lower cost.
When you are using essential devices, or for marine use, you can use silver-oxide batteries. As we observed earlier, these batteries operate at an almost constant voltage. This makes the batteries suitable for devices that cannot operate at a lower voltage. Alkaline batteries mostly fall below 1.4V when operating.
You can replace LR44, KA76, A76, AG13, LR1154 with SR44W SR44, 303, 357. However, the silver-oxide batteries cannot be easily replaced with LR44 batteries without checking the manual. This will establish when the LR44 is suitable for that device. Using the alkaline battery in place of the silver-oxide battery can also reduce efficiency or lead to damage.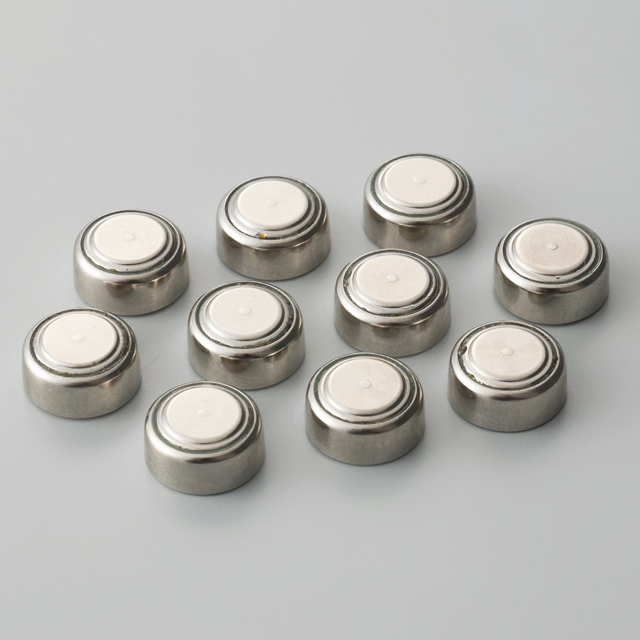 LR44 battery replacement is very common as they tend to discharge with how frequently they are used. It is good to know how you can dispose of the dead batteries in your home. Single-use batteries can vary in size from the ones in your remote to the one in your toys. You can throw out the single-use batteries in the trash. They can also be recycled for use.
Advantages of LR44 Batteries
They are more affordable.
They are readily available in many stores.
Single-use source of power that is highly compatible with most devices.
Disadvantages
Fluctuating voltage when in use.
They cannot be used interchangeably with silver-oxide batteries in many cases.
They have a shorter lifespan.
Their use and effectiveness continue to decline once you start using them.
Please note that ingesting the materials in the battery can be harmful to your health. You need to contact a general physician immediately if this happens. It is good to keep them away from babies and children.